danish translation services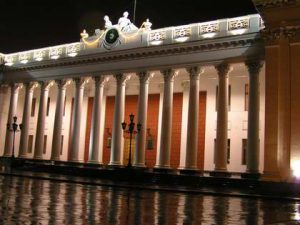 Odessa – city of bright emotions, special people and rich history!  Black sea Pearl, that is a unique mixture of humor, beauty and mystery, will open its gates to you with a warm hug.
Join our tour to discover main highlights of Odessa and led the guide walk you along the city center.  See city's beating heart – Primorsky Boulevard, walk along the most beloved by locals and tourist Deribasovskaya Street, have a coffee at café in beautiful City Garden, which is the very first park of Odessa and explore old neighborhoods of the city center.  See the world known Opera and Ballet Theatre – masterpiece of architecture.  Its impressive baroque exterior and luxurious interior places the theater second only to Milano La Scala. Sense of Odessa can only be felt in its concealed and cozy streets, old picturesque gardens and old courtyards. 
House with three walls, Potemkin square, Ekaterininskaya Square with monument to the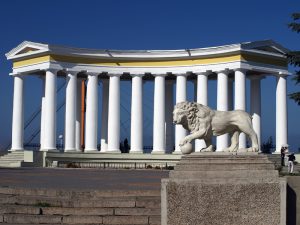 Impress Catherine the II and much more to see, to feel in the picturesque city of Odessa. 
Spend an amazing day and see the most popular sights with our friendly and knowledgeable guide.  Tour with us and you'll want to come back to Odessa!
[booking type=14 form_type='standard' nummonths=1]