phone interpreting
Exploring Odessa
Odessa – is a marvelous city, filled with history and a sense of mystery. You'll need a lot of time to discover its beauty and charm and see all places of interest in Odessa. You will also need professional guide and high-quality service that we are happy to provide you.
We provide individual and group tours in order for you to explore our wonderful city on your own pace, at a time that works best for you and according to your personal tastes.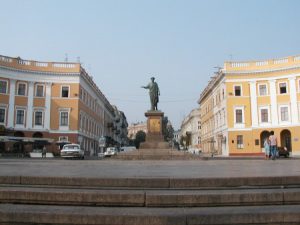 Services we offer:
transfer to/from the airport

searching and booking apartments according to your preferences and opportunities

meal (Kosher meal is available)

various tours with highly professional guides and comfortable transportation

concert of music and dancing ensembles (for groups not less than 10 person)

Klezmorim concert

concert of professional Jewish musical theatre " Migdal-Or "

Jewish souvenir shopping

Shabbat celebration in any Odessa synagogue

visits to museums and theatres of Odessa

organization international seminars on the various activity of the Jewish community
Tours are provided in Russian, English, Hebrew, German, French, Spanish, Greek and Polish.
Early booking advised. Booking, fees, personal tour design and all inquiries: migdal.tours@gmail.com
Our Tours: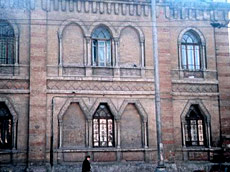 Jewish Odessa – connecting to your roots!
Jews were in the Odessa area long before Russians built the city. When Odessa was founded it became the first city of the Russian Empire, where Jews were allowed to settle. The Jewish influence is strong and pervades this cosmopolitan city, uniquely described in the dark tales of Isaac Babel. Until World War II, Jews played a dominant role in the city's development. Indeed, in 1939 they constituted over 30 % of the city's population. Today Odessa is home to a large Jewish community…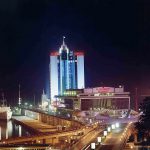 Odessa – city of bright emotions, special people and rich history!  Black sea Pearl, that is a unique mixture of humor, beauty and mystery, will open its gates to you with a warm hug. Join our tour to discover main highlights of Odessa and led the guide walk you along the city center.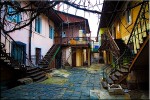 Old Odessa courtyards keep main secrets of Odessa flavor. Want to join us in learning them?
During the tour you will be able to look at the most unusual Odessa neighborhoods: yards of so famous Odessa Moldavanka, with numerous wooden galleries; courtyards with a through-passage, in which criminals have moved away from Odessa police; yards that are marked with elements of Odessa "yard sculpture" in which the famous monuments of Odessa individuals are placed – well, where else can you find a monument to the inventor of Esperanto?..
Not just Odessa itself but its surroundings are also strikingly beautiful! Riding past small villages, farms, beautiful orchards and vineyards is already a great experience but that is just a start of the tour.
Uniqueness of Odessa is indescribable.  As its beauty can obviously be seen on the ground not everyone knows about beautiful part of underground Odessa beneath the city. This mysterious underground town, an enormous network of man-made caves is also known as catacombs…